NEW FLOORING MAKES A BIG DIFFERENCE
RODEPH SHOLOM RENOVATIONS
A much-needed facelift has begun!
SOCIAL HALL, SANCTUARY AND CHAPEL
Every nook and cranny is getting attention!
How can I help? Donations are needed to continue our efforts.
Call the office for details.
Brighter colors and better lighting!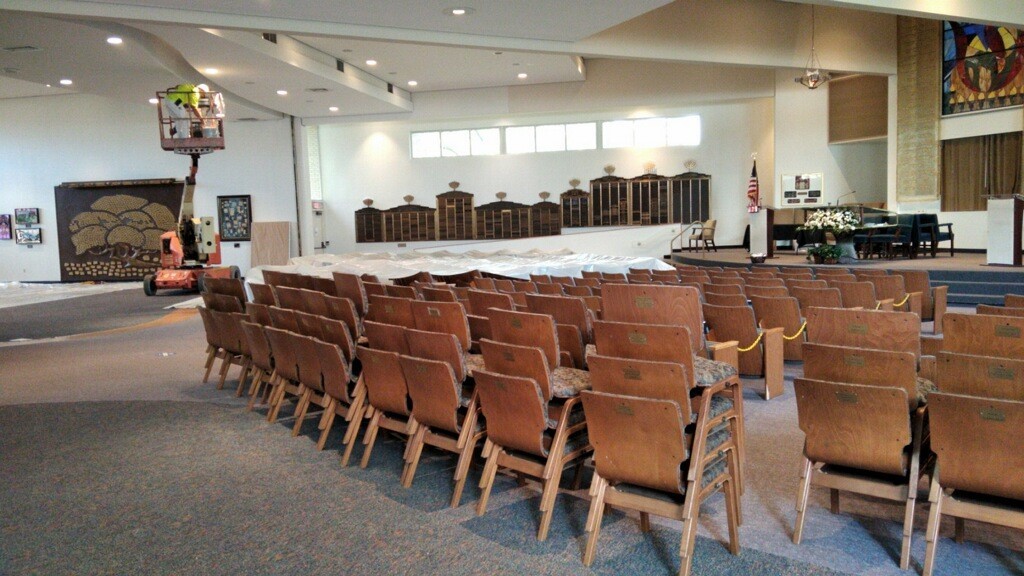 Look at the top of the picture and notice the bright new color in contrast to the previous color.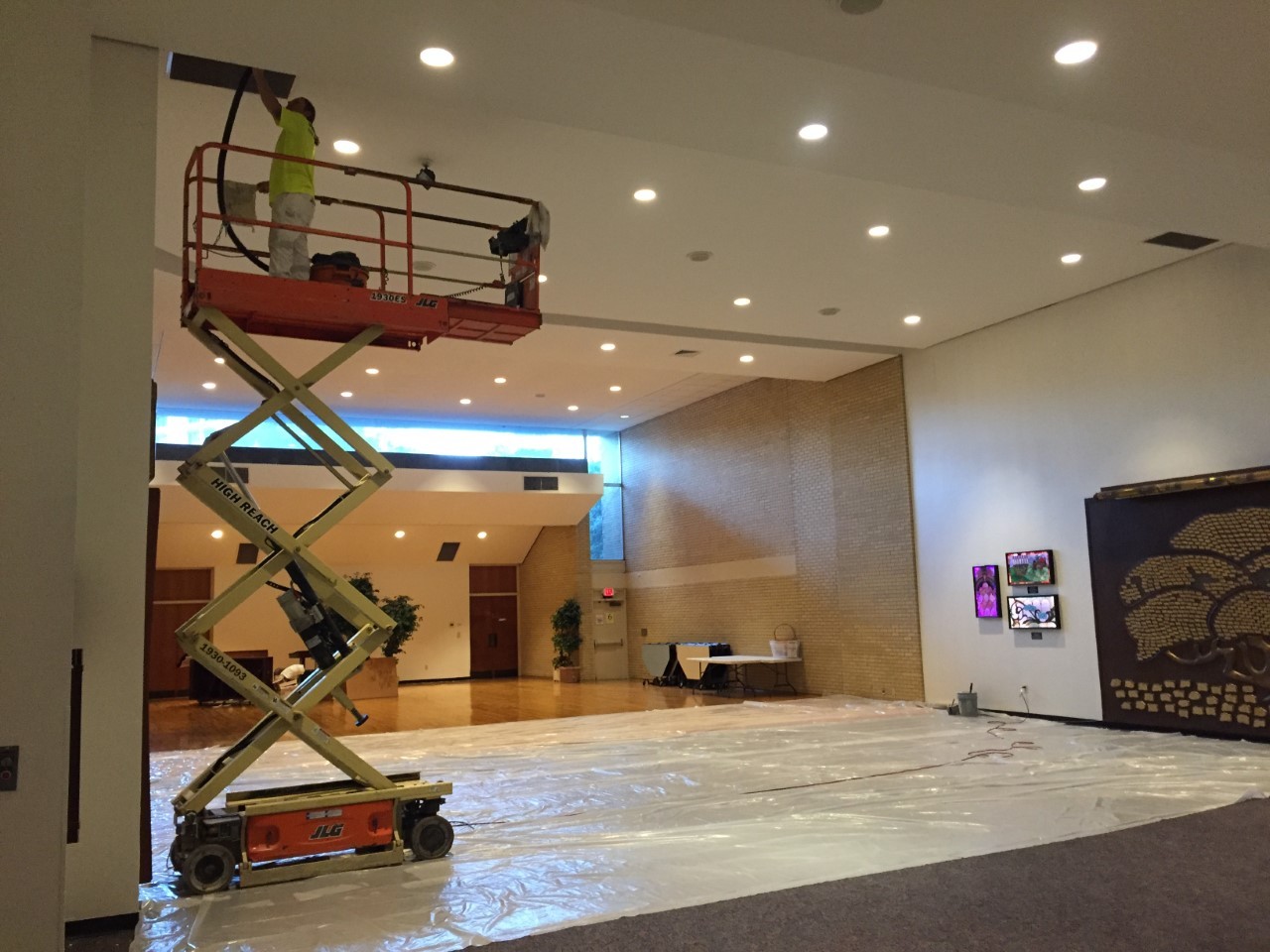 Yes, that is a second lift working every day.

OUR FUTURE LOOKS BRIGHT!!
Mon, December 4 2023 21 Kislev 5784